Spraying Pesticide To Save Crops, 20 Vidarbha Farmers Die Of Poisoning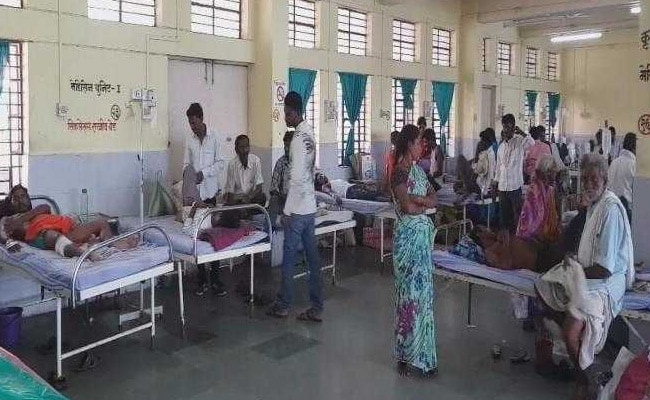 MUMBAI: 
 Twenty nine-year-old Inder Rathod, who works on cottons farms, had sprayed pesticide in the field last week. That was the last time he saw the lush fields and fluffy cotton crop. "It was sudden. Soon after the spray, I couldn't see anything," he said. He gets paid 
Rs.
 200-250 per day for the hazardous job. "I have three kids and a wife and I am the only earning member. If my eyesight is gone then I don't know how to feed my family," he said.
Depression and hopelessness drove him to attempt suicide four days ago. He jumped off a two-storey house. He survived but fractured his leg and is now recovering in a hospital.
Brahmanand Adik, 39, was also exposed to poison and his loss of vision is a cause for worry now. "I had sprayed insecticide that day. Then my head started aching. After that I found myself in the hospital," Mr Adik told NDTV.
At least 20 farmers have died since last month due to poisoning after spraying pesticides, some of them lethal mixtures, in cotton fields in Maharashtra's Vidarbha region. They skipped wearing protective gear. Over 600 farmers have been affected by pesticide inhalation. With symptoms like blurred vision, nausea, skin rashes, headaches and dizziness, over 100 farmers are still recovering at the district hospital in Yavatmal. Some have lost their sight and others are in the intensive care unit or ICU in a critical state.
For Yavatmal district, about 670 kilometres from the state capital Mumbai, which already sees a high number of farmer suicides due to agrarian crisis, this has come as a bi